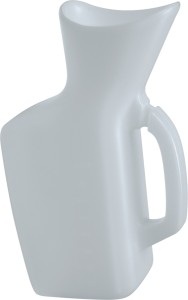 * All prices subject to change.
Female Urinal
$12.99
A Polypropylene female urinal with graduations.
Can hold 35 oz (.9L)
Designed to prevent spills
Essential for anyone who has trouble getting out of bed
Graduation marks to measure output
Lightweight, durable and easy to clean
Sturdy grip for easy handling and can be used in several positions by the patient
| Item # | UOM |
| --- | --- |
| RTLPC23201-F | 6bx/cs |
More products from this category
Here MacDonalds HHC, we take medical health care products and aids to daily living very seriously. Read on to see our top 10 list of gadgets designed to help seniors age in place.