Proactive Advanced Chair/Bed Alarm – No Nurse Call
$105.99
The Advanced Series Alarm is a premium alarm that is easy to operate, reliable, and offers superior features to other alarms currently on the market. Ergonomically designed with the facility in mind, this alarm is reliable, efficient, and quick to respond. This alarm incorporates all of the features you ever wanted. This is the alarm you have been waiting for!
It is compatible with most manufacture's alarm sensor pads, as well as buckle and velcro seatbelt sensor attachments. All Advanced Series Alarms work with floor sensor pads. Simply switch the control and the alarm turns into a floor sensor monitor! This enables these alarms to be used with all sensor products in the facility.
Purchase the bed or chair pad separately.
Auto-Reset – Automatically resets when pressure is reapplied to the sensor pad.

Visual Signaling – Top mounted flashing lights helps to verify that the monitor is armed (slow green flash) and locate the monitor when alarming (fast red flash) – perfect for nighttime use.

Hidden dual button reset – Helps deter resident tampering while offering easy access for staff.

Meets JCAHO guidelines – Alarm is always in the on position, making it impossible for staff to forget to turn the alarm on, and preventing the alarm from being accidentally turned off.

Compatibility – Can be used with most companies bed and chair sensor pads as well as both velcro and buckle seatbelt sensors and with Proactive's floor sensor pads.

Mounting bracket – Easily attaches to practically all wheelchairs and beds.

Mounting strap – easily detachable strap offers the facility more mounting options.

Strain relief  – avoid having to replace sensor pads because of ripped cords.

Volume options – Low and high volume option offers the caregiver the option to adjust the alarm to the required volume.

Tone options – different tones allow you to choose the sound that works for you.

Screw option – optional screw to close the battery cover making the alarms controls only accessible to facility staff.

0-2 second delay options helps reduce false alarms (for restless residents).

Pad-Floor option enables all alarms to work with floor sensor pads.

Low battery alert.

Multiple alarm tones.

Color options available – Standard color options include; black, white, off-white. Most other colors are available upon request.

Operates on one 9V battery (included)

1 Year warranty.
Installation and Delivery Pricing
Anything that needs to be installed can be done by our trained technicians and installers. Have us do the work for you!
Installation and Delivery Zone Table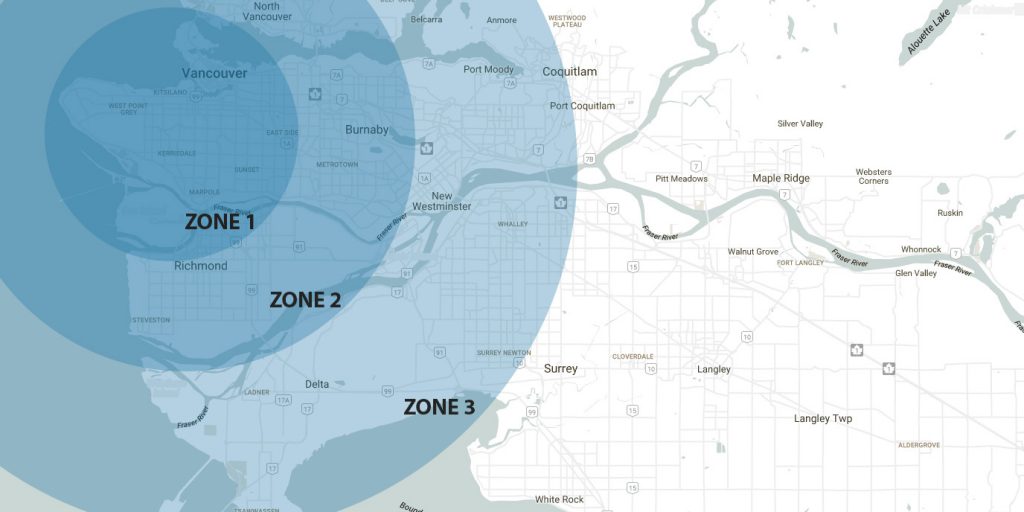 We offer a range of different services to suit your home health care needs. Everything we sell on our site comes with installation and delivery; a quality service given by our team of trained technicians and installers.
We install everything we sell. Have us do the work for you; our highly trained technicians and installers can install your equipment when you need it and where you want it.
If you're not sure which product will fit into your home, our trained staff can bring multiple options to your home so that you can select the best one.
Pricing
Installation Rates
| | |
| --- | --- |
| Setup by a Macdonald's Trained Technician or Installer | Call out Rate |
| Zone 1 | $55 |
| Zone 2 | $75 |
| Zone 3 | $95 |
| Zone 4 | $115 |
| | |
| --- | --- |
| Basic set up* | $20 |
| Standard set up** | $50 |
| Set up and training*** | $75 |
*Basic Setup includes delivery and setup to client specifications of equipment not requiring installation. eg. bath seat, bath transfer bench.
**Standard Setup includes anything that requires installation or removal. eg. handheld shower, bolt-on toilet seats, removing toilet seat bolts, removing shower doors.
***Set up and training includes items like patient lifts, Roho mattresses, low air loss mattresses. Products that require training time.
Our Rehab Store at 148 West 6th Ave has a showroom for larger mobility devices, a workshop, and our talented staff to help you with questions or repairs. Come to the Rehab Store if, for example, you're looking to try out a wheelchair, scooter, lifts, or get repairs on a mobility device.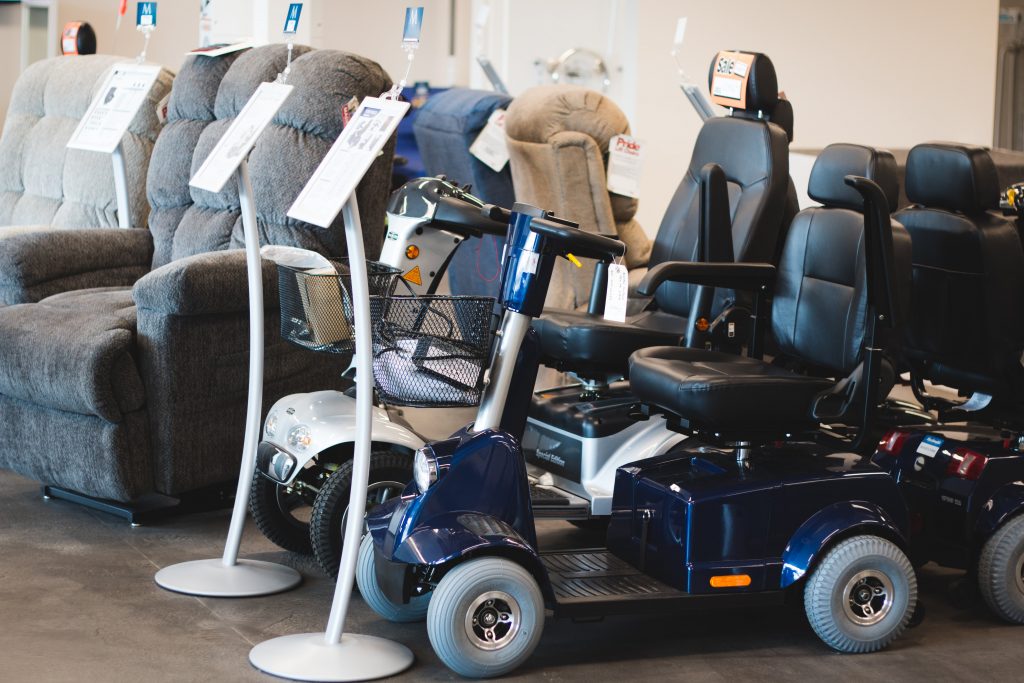 Store hours:
Macdonald's HHC Rehab Store –  148 West 6th Ave
Monday to Friday,  8 a.m. – 5 p.m.
Closed on Holidays and weekends
Choosing which hospital bed to rent or buy is a tough decision, and there are many factors to consider to ensure you get the right bed for the user. To simplify the process, we've reviewed some of our top picks for in home hospital beds available today.
Picking the right hospital bed can make all the difference. Hospital beds offer comfort, safety, and health benefits that normal beds can't offer, but first you need to make sure you're choosing the right bed for the user's unique needs.