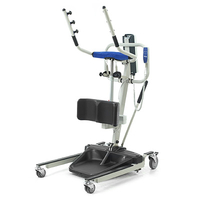 Reliant Stand-Up Patient Lift
$3999
Invacare Reliant Stand-Up Lift Model no. RPS350-1 Comfortable and secure, the Invacare Reliant Stand-Up lift is the answer to your patient transport needs. Reliant's ergonomic styling and easy maneuverability make it an ideal product for everyday patient handling. With its numerous safety features, the Reliant Stand-Up lift ensures caregiver security and resident peace of mind. Ideal for use with weight-bearing or fully dependent patients as well as those needing rehabilitation support, the Invacare Reliant Stand-Up lift will be a valuable addition to your safety-management system.
• Innovative adjustment features adapt to a wide variety of body sizes and shapes • Low friction casters significantly improve rollability and contribute to caregiver safety
• Multi-function slings allow for quick toileting, stand assist or full-support seated transfer • Adjustable leg support features a soft pad with lateral contour that secures legs in three positions for comfort at any height
• Wide, non-slip footplate provides stable base for transfer • Under-bed clearance of 4.5″ allows accessibility to most nursing home, hospital and homecare bed styles Available with power opening base (Model # RPS350-2)
• Removable battery eliminates downtime Ergonomic features make it ideal for toilet transfers, as well as for dependent and rehabilitation purposes • Features include fast, simple sling attachment that protects against accidental disengagement; wide push handle; good access for clothing removal; and comfortable slings with extended back support that prevent pressure in the under-arm area
• Adjustable leg strap option secures leg against knee pad for optimum positioning on footplate • Manufactured in an ISO13485 facility
Overall Height:
39.6″ – 63.7″
Clearance:
4.5″
Base Length:
35.5″
Base Width:
Open: 36.8″, Closed: 25.7″
Caster Options:
Front: 3″, Rear: 5″
Product Weight Capacity:
350 lb.
Product Weight:
115 lb.
Battery:
Two 24V DC batteries shipped with unit
Charger:
Output: 24V DC
Power:
Audible low battery alarm, Lifts per charge: 150 – 300 (varies with lift range and load)
Warranty:
Limited :
3 years on lift
1 year on electronic components
Installation and Delivery Pricing
Anything that needs to be installed can be done by our trained technicians and installers. Have us do the work for you!
Installation and Delivery Zone Table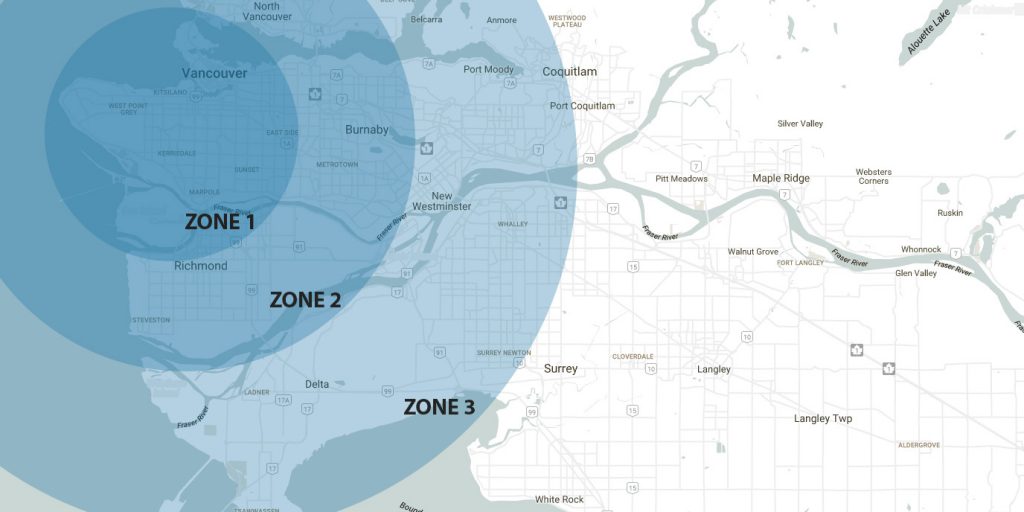 We offer a range of different services to suit your home health care needs. Everything we sell on our site comes with installation and delivery; a quality service given by our team of trained technicians and installers.
We install everything we sell. Have us do the work for you; our highly trained technicians and installers can install your equipment when you need it and where you want it.
If you're not sure which product will fit into your home, our trained staff can bring multiple options to your home so that you can select the best one.
Pricing
Installation Rates
| | |
| --- | --- |
| Setup by a Macdonald's Trained Technician or Installer | Call out Rate |
| Zone 1 | $55 |
| Zone 2 | $75 |
| Zone 3 | $95 |
| Zone 4 | $115 |
| | |
| --- | --- |
| Basic set up* | $20 |
| Standard set up** | $50 |
| Set up and training*** | $75 |
*Basic Setup includes delivery and setup to client specifications of equipment not requiring installation. eg. bath seat, bath transfer bench.
**Standard Setup includes anything that requires installation or removal. eg. handheld shower, bolt-on toilet seats, removing toilet seat bolts, removing shower doors.
***Set up and training includes items like patient lifts, Roho mattresses, low air loss mattresses. Products that require training time.
Our Rehab Store at 148 West 6th Ave has a showroom for larger mobility devices, a workshop, and our talented staff to help you with questions or repairs. Come to the Rehab Store if, for example, you're looking to try out a wheelchair, scooter, lifts, or get repairs on a mobility device.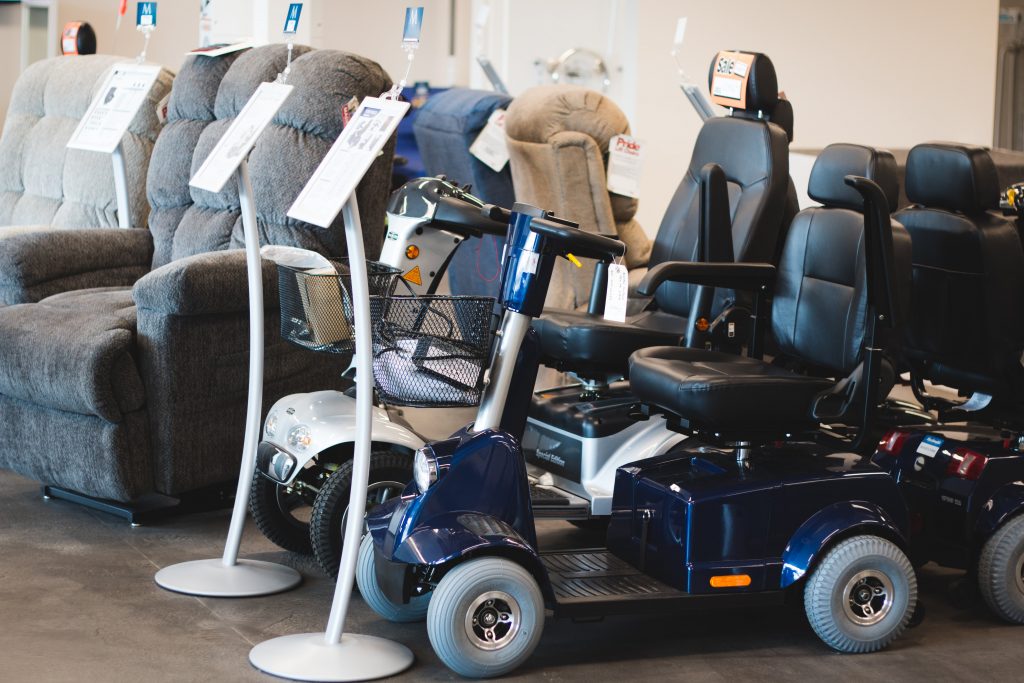 Store hours:
Macdonald's HHC Rehab Store –  148 West 6th Ave
Monday to Friday,  8 a.m. – 5 p.m.
Closed on Holidays and weekends
Come visit us on April 13th to review the lineup of Joerns Healthcare products, including the Easy Care Bed! As always we will be serving up some delicious food from The Dirty Apron Deli! As a premier supplier, Joerns Healthcare is revolutionizing healthcare through an unmatched suite of advanced injury and wound prevention, patient […]
Choosing the right patient lift can be a daunting task and an uninformed purchase can cost you time and money. Luckily we've put together a guide to help you choose the right lift for you and your home.