Rentals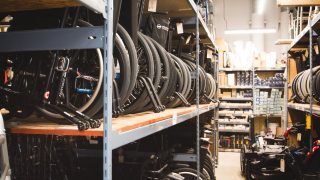 Our business started by providing high quality rental solutions, so renting with Macdonald's Home Health Care is always a great option.We understand the importance of having high quality rental products that are maintained to the highest standards. If you know you require equipment but do not know exactly what you'll like best you can rent equipment until you find the perfect piece and then purchase it with our rent to own program.
We have trained consultants that can help you with your every need. We can come to your house to help you figure out what will work best in your home environment. You can rent equipment for as long as you need, or for a short term to aid you in your recovery from surgery or injury.
Our rental rates are extremely competitive and we can install or deliver the equipment right when you need it.
Our Rental Inventory
We have one of the largest rental inventories in the lower mainland. Our inventory is constantly refreshed so you will always get a great piece of equipment in excellent working order.
Quality Control
Every single piece of rental equipment that comes back goes through a cleaning process that has been approved by Health Canada. It gets thoroughly maintained so you get top notch equipment every time.
No Risk
We will handle all maintenance requirements during your rental at no charge to you. On the other hand, If you drive Our scooter down 10 stairs you can expect a repair bill in the mail.
Bring back your equipment whenever you're done with it, or use our rent to own program to keep it in place if its working great – our rental program is the flexible solution you need!
READ MORE
Rent to Own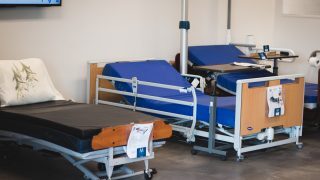 Macdonald's Home Health Care's Rent to Own program is the best choice for someone who is not sure which piece of equipment they'll like best. It's great for families that require expensive items which are costly to purchase, but who aren't sure how long they'll need the equipment.
Rent a piece of equipment as an extra long 1 month trial; you can put 100% of the first month and 50% of the second month towards the purchase price of basic rental equipment. If you would like to use our Rent to Own program to purchase high end rehab equipment we can do that too! Our Rent to Own program offers the flexibility you need.
READ MORE