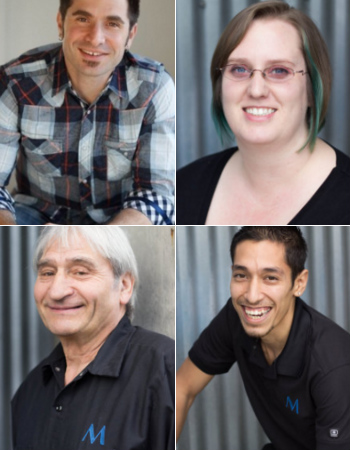 Meet Macdonald's Home Health Care Team
Macdonald's Home Health Care is proud to present its highly qualified, helpful team. Meet the people who will help find solutions to your mobility and home medical needs.
LEARN MORE
Our Story
Get to know us a little better...
Macdonald's Home Health Care Vancouver is your leading source of products focusing on personal health and mobility.
Our team is dedicated to bringing you quality products combined with traditional values and down-to-earth service. Since our humble beginnings in 1926, we have been providing the lower mainland with first-rate products and quality services. We take pride in being one of the leading providers of everything from pharmaceutical products to home health care supplies in Vancouver.
Choose us and see the difference. Explore our site and browse through our exceptional range of products and services. From power wheelchairs to home health care supplies in Vancouver, we are your complete source. We look forward to helping you and your loved ones.
Medical Supplies have been a part of Macdonald's Prescriptions since it opened. In 1996 Medical Supplies were expanded into a dedicated Home Health Care department, adding 2000 square feet to our Fairmont Medical Building location. Macdonald's Home Healthcare continues to provide BC's best service in Compression and Lymphedema Therapy, along with Wound Care, Ambulatory Aids, Aids to Daily Living, Ostomy Care, and most recently Mastectomy Care Services. In 2011, Home Healthcare expanded again to add a Rehab Equipment Division and Service/Repair facility located on West 6th Avenue. Since then we have become an industry leader in the lower mainland, known for our prompt friendly service.
When it comes to your home health care needs, our staff is at your service. Macdonald's HHC employs a professional and knowledgeable staff. Every member of our team possesses the proper knowledge and experience to serve you better. Our goal is to assist all our clients with their medical equipment requirements. As our client, we believe your health and mobility deserves only the best.
For all your health care requirements, work with a home health care vendor that understands your needs. Here at Macdonald's Home Health Care, it is our mission to help you and your loved ones. Get in touch with us today and begin your journey with us.
READ MORE
Featured Home Health Care Products and Rentals
CORE VALUES
Care – We care for people as though they are family
Accountability – We commit to the work and follow through
Integrity – we provide open, honest, and honourable service
Timeliness – We understand the asset of time, so strive for efficiency
Excelence – We intend to continuously improve
Communication – We ensure clarity and understanding reciprocated