REHAB SERVICES
Services offered at 148 West 6th Avenue.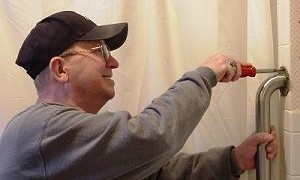 Installation and Delivery
We install everything we sell. Have us do the work for you; our highly trained technicians and installers can install your equipment when you need it and where you want it.
If you're not sure which product will fit into your home, our trained staff can bring multiple options to your home so that you can select the best one.
 Zone Table
| | | | |
| --- | --- | --- | --- |
| Zone 1 | Vancouver | | |
| Zone 2 | North / West Vancouver | Richmond | Burnaby |
| Zone 3 | Ladner | Surrey | Tri Cities |
| Zone 4 | Outside of above area | | |
Installation Rates
| | | |
| --- | --- | --- |
| Setup by a Macdonald's Trained Technician or Installer | Basic Setup* | Standard Setup** |
| Zone 1 | $75 | $105 |
| Zone 2 | $95 | $125 |
| Zone 3 | $115 | $145 |
| Zone 4 | Call | Call |
*Basic Setup includes delivery and setup to client specifications of equipment not requiring installation. eg. bath seat, bath transfer bench.
**Standard Setup includes anything that requires installation or removal. eg. hand held shower, bolt-on toilet seats, removing toilet seat bolts, removing shower doors.
| | | | | |
| --- | --- | --- | --- | --- |
| | Zone 1 | Zone 2 | Zone 3 | Zone 4 |
| Hospital Bed Delivery, Set Up, and Training | $105 | $115 | $125 | Call |
| Hospital Bed Pick up | $55 | $65 | $75 | Call |
| Patient Lift or Lift Chair | $75 | $95 | $115 | Call |
| Overhead Track Lift Delivery, Set Up and Training | $105 | $125 | $145 | Call |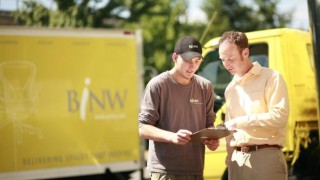 Courier Service
We offer quick and efficient courier delivery to your door for products you need right away. Use us for you incontinence supplies or hospital discharge needs.
Zone 1: Same day delivery available if the order is placed before 4pm.
Zone 2 – 4: Same day delivery available if the order is placed before 10am.
The cost to deliver to zones 2-4 decreases if same day delivery is not required.
| | | |
| --- | --- | --- |
| Delivery or Pickup by Courier |  Same Day | Next Day |
| Zone 1 | $10 | |
| Zone 2 | $15-$25 | $7-$13 |
| Zone 3 | $20-$30 | $7-$13 |
| Zone 4 | Call for Quote | $7-$13 |
**Free delivery offered on product orders over $100 (limited to Zone 1 and 2)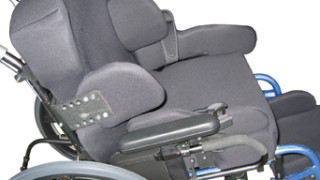 Custom Seating
We provide state of the art custom molded seating systems. Sometimes the ideal product for a client is a combination of both types of seating, usually a carved foam seat cushion with a custom molded backrest shape.
Custom molded seating systems can either be constructed using poured foam techniques or by molding ABS plastic. The type of system best suited for a client depends on their specific needs. Poured foam systems are softer but heavier while molded ABS is lighter but more firm. There are many other considerations that can be discussed during the Specifications Appointment.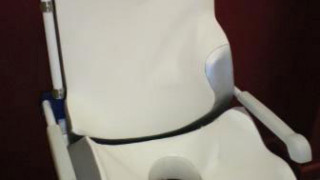 Custom Commode Seating
Custom commode seating has traditionally been a challenge due to necessary hygienic requirements. To overcome this obstacle, we waterproof our systems with silicone, use non-porous foams for padding and integrate plastics that do not absorb moisture. Custom commode wheelchair seating can be custom contoured or planar in shape.
Service and Repair
Whether you need routine maintenance or emergency repairs, our technicians are equipped with a full workshop and stocked service vehicles to help service your equipment. If you can't come to us we can come to you and perform the work necessary to complete your repair. We stock a full selection of parts to help you keep moving.
In-Shop Labour Rate (Hourly)
$105
 Zone 1
 Zone 2
 Zone 3
In-Home Service Call (Hourly)
$105
$115
$145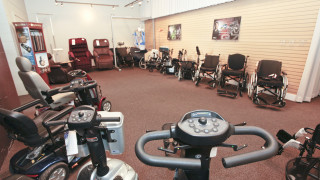 Showroom
We have a 700 square foot showroom fully equipped with a bedroom, bathroom and mobility equipment, including power chairs, scooters and more.
If you aren't sure what you are looking for, book an appointment to visit our showroom to try out different products. From bathroom and basic mobility equipment right through to high end power chairs, we have everything needed to help you select a product that is right for you. Therapists can also book an appointment to use our lift and plinth mat if you need to perform an assessment – We can have a rehab consultant and demo products on hand to trial with your client. Call us to book your assessment appointment and we will have staff available to assist with you product selections.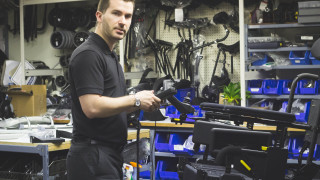 Product Trials
Our consultants will come to you with the equipment requested to make sure that it suits your needs and fits your home before you buy it. We can trial everything from a bath bench to a custom wheelchair. In-store appointments are available as well if you would prefer to visit our showroom. Not sure what you need? Have one of our highly trained representatives come to your house to help you figure out what will make your living arrangement safer. Call us today to arrange your next trial @ 604.872.5496 ext 2.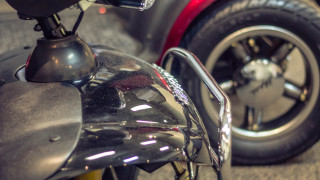 Rentals
Our business started by providing high quality rental solutions, so renting with Macdonald's Home Health Care is always a great option.We understand the importance of having high quality rental products that are maintained to the highest standards. If you know you require equipment but do not know exactly what you'll like best you can rent equipment until you find the perfect piece and then purchase it with our rent to own program.
We have trained consultants that can help you with your every need. We can come to your house to help you figure out what will work best in your home environment. You can rent equipment for as long as you need, or for a short term to aid you in your recovery from surgery or injury.
Our rental rates are extremely competitive and we can install or deliver the equipment right when you need it.
Our Rental Inventory
We have one of the largest rental inventories in the lower mainland. Our inventory is constantly refreshed so you will always get a great piece of equipment in excellent working order.
Quality Control
Every single piece of rental equipment that comes back goes through a cleaning process that has been approved by Health Canada. It gets thoroughly maintained so you get top notch equipment every time.
No Risk
We will handle all maintenance requirements during your rental at no charge to you. On the other hand, If you drive Our scooter down 10 stairs you can expect a repair bill in the mail.
Bring back your equipment whenever you're done with it, or use our rent to own program to keep it in place if its working great – our rental program is the flexible solution you need!
READ MORE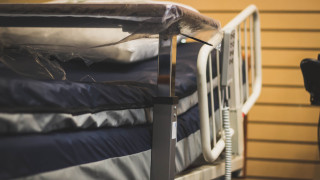 Rent to Own
Macdonald's Home Health Care's Rent to Own program is the best choice for someone who is not sure which piece of equipment they'll like best. It's great for families that require expensive items which are costly to purchase, but who aren't sure how long they'll need the equipment.
Rent a piece of equipment as an extra long 1 month trial; you can put 100% of the first month and 50% of the second month towards the purchase price of basic rental equipment. If you would like to use our Rent to Own program to purchase high end rehab equipment we can do that too! Our Rent to Own program offers the flexibility you need.
READ MORE