BHM Voyager Duo
Call for Quote
The Voyager Duo is a fixed ceiling lift that enables the caregiver to perform safe lifting with less effort during patient transfers.
The Voyager Duo has a lifting capacity of 200 kg (440 lbs) and can be lowered to 100 kg (220 lbs). Therefore, the Voyager Duo can adapt to varying care requirements of private homes and long term care facilities.
BHM Medical has implemented a new track installation method certified at 265lb (120kg), anchoring directly to the wood structure (2×4) of the ceiling.
Emergency lowering device
Device for emergency stop of the mechanism
Emergency stop pull cord
Weight: 28 lbs.
Lifting capacity: 220 lbs., 440 lbs.
Vertical displacement speed: 3.5 cm/sec (1.4 in/sec) at 200 kg / 440 lb / 31.49 st
Rechargeable sealed lead acid: (2X) 12VDC, 5Ah
Side rail mounting, position anywhere, charging system
Battery capacity with load of 91 kg/ 200 lb/ 14.33 st: Up to 120 transfers
Low battery warning indicator: Visual and audible
Charger input – 90-240 Vac, 50-60 Hz, 57-70 VA
Charge indicator: Visual
Length of strap: 2.3 m/90.6″
Frame: Steel
Cover: Fire retardant plastic
Horizontal displacement speed programmable: 10, 15, 20 or 25 cm/sec (3.9, 5.9, 7.9 or 9.8 in/sec) Default : 20 cm/sec (7.9 in/sec)
Installation and Delivery Pricing
Anything that needs to be installed can be done by our trained technicians and installers. Have us do the work for you!
Installation and Delivery Zone Table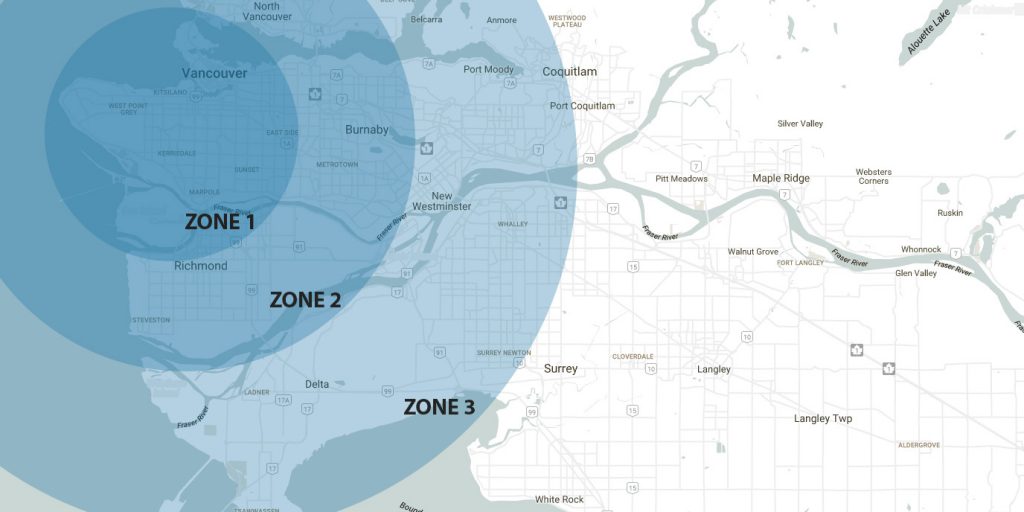 We offer a range of different services to suit your home health care needs. Everything we sell on our site comes with installation and delivery; a quality service given by our team of trained technicians and installers.
We install everything we sell. Have us do the work for you; our highly trained technicians and installers can install your equipment when you need it and where you want it.
If you're not sure which product will fit into your home, our trained staff can bring multiple options to your home so that you can select the best one.
Pricing
Installation Rates
| | |
| --- | --- |
| Setup by a Macdonald's Trained Technician or Installer | Call out Rate |
| Zone 1 | $55 |
| Zone 2 | $75 |
| Zone 3 | $95 |
| Zone 4 | $115 |
| | |
| --- | --- |
| Basic set up* | $20 |
| Standard set up** | $50 |
| Set up and training*** | $75 |
*Basic Setup includes delivery and setup to client specifications of equipment not requiring installation. eg. bath seat, bath transfer bench.
**Standard Setup includes anything that requires installation or removal. eg. handheld shower, bolt-on toilet seats, removing toilet seat bolts, removing shower doors.
***Set up and training includes items like patient lifts, Roho mattresses, low air loss mattresses. Products that require training time.
Our Rehab Store at 148 West 6th Ave has a showroom for larger mobility devices, a workshop, and our talented staff to help you with questions or repairs. Come to the Rehab Store if, for example, you're looking to try out a wheelchair, scooter, lifts, or get repairs on a mobility device.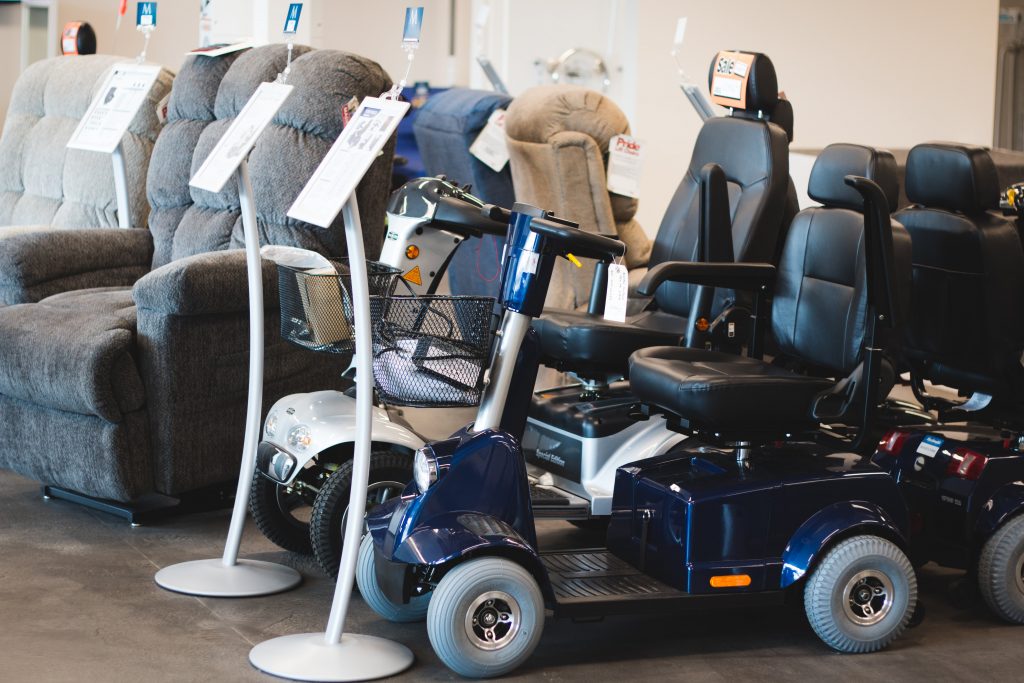 Store hours:
Macdonald's HHC Rehab Store –  148 West 6th Ave
Monday to Friday,  8 a.m. – 5 p.m.
Closed on Holidays and weekends
Choosing the right patient lift can be a daunting task and an uninformed purchase can cost you time and money. Luckily we've put together a guide to help you choose the right lift for you and your home.
Your Partner in Comfort and Mobility Don't miss our blog series! Our bloggers are working extra hard to keep you educated and entertained. Keep up with our blog by clicking here or check out the recent highlights below: How To Prepare To Age At Home Macdonald's Home Health: Our History in Vancouver Improve Bathroom […]