Troubleshooting and Tips
We can help to solve your equipment problems.
If ever you encounter trouble with any of your medical equipment please don't hesitate to contact us. We can walk you through the required steps to get your equipment going or a member of our tech team can visit you at your convenience.
Batteries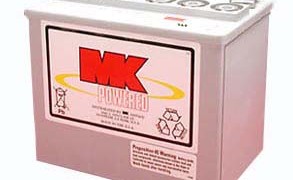 The batteries that are supplied with your power chair, scooter, or lift should last between 2-5 years if proper charging practices are followed.
If your batteries are not holding a charge, check the charger to make sure it is on and recognizing the batteries when it is hooked up to the chair.
Break-In Period
If you have gel batteries in your mobility device you will notice compromised initial capacity in return for longer battery life. Gel battery performance will improve over the first 15-20 cycles.
Proper Charging Guidelines
Charge Daily. We recommend using your mobility device all day and charging it all night. Long charges are the best way to charge your equipment (8 hrs. or more). Overcharging is not a problem with today's smart chargers as they shut off automatically.
Use the charger provided for all routine charging. Automotive chargers will damage your batteries.
Avoid ultra-deep discharges and never drain your batteries completely. The harder a battery has to work, the shorter its life expectancy. Mobility batteries do not have a 'memory' and do not need to be fully discharged.
Charge a discharged battery as soon as possible.
If you use your mobility scooter less than once a week, charge its batteries at least once a week for a minimum of eight hours.
Storage
Always store your batteries FULLY CHARGED.
When storing a power chair or scooter for more than 2 weeks, charge the batteries first and then disconnect them for storage.
Check all stored batteries once a month and recharge as needed.
Fully charged Gel and AGM batteries can hold a charge for up to 6 months; however, they should always be charged before use.
Avoid hot and cold extremes when storing.
Patient Lift
If the lift does not go up or down – no signs of power
Is the battery properly connected to the lift?
Is the emergency shut off button pushed in?
Is the pendant (handcontrol) plugged all the way in?

Disconnect the pendant and plug it back in to the control module (sometimes this can be tight and may require some lubrication like saliva or olive oil).
If it is a Hoyer Lift – Is the charging cord plugged into the wall?

Disconnect the power cord from the wall and try again.
If the lift doesn't roll
Is the lift on carpet?

It is much more difficult to roll the lift on carpet.
If the carpet is longer, like shag carpet, it can get caught in the wheels.
They will need to put plastic mats down or get an overhead lift (we rent these).
Overhead lift not working?
Is the lift charger plugged into the lift?

Unplug the charger from the motor and see if it works.

Is the emergency shut off button pushed in?

Turn it to the right so it pops out and see if it works

Is the lift charged?

There is a green light when the charging unit is plugged in to the wall – is it on?
There is an orange light when the charging unit is plugged into the wall and into the lift to indicate that the motor batteries are charging – is it on?