Guide to Mobility Batteries: Installation, Charging, Storage, and More
August 24, 2016

In this article we set out to answer some of the most common questions about mobility batteries. We'll cover everything from installation through to charging and storage.
Whether you use a power chair, a mobility scooter, or another kind of battery-powered mobility aid, use this article as a basic guide to charging, storing, and caring for your batteries.
Make sure to share this post with anyone who might find it useful and remember to contact us with any other questions you may have regarding mobility batteries. We're more than happy to help. If you think there's something you've missed, let us know in the comments and we'll update our list.
Mobility Batteries: All You Need To Know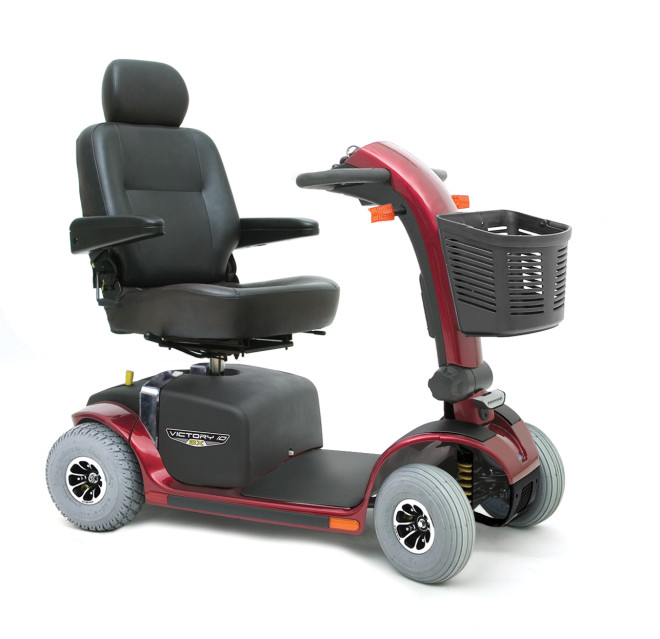 Installation:
Always have your mobility batteries installed by one of our qualified technicians, no matter how familiar you might be with the product. We'll get the job done quickly, safely, and correctly.
Once your batteries are installed, make sure you brush up on the manual that came with your device.
Most mobility devices will use 2 batteries with 24-volt series connections. Never mix-and-match batteries/equipment with that of another manufacturer or brand.
Charging:
Always fully charge batteries prior to using your equipment.
Charge your batteries daily for at least 8 straight hours.
Only use the charger that came with your specific mobility device. If your charger is broken or faulty, contact us. Never use automotive chargers as they'll damage your mobility batteries.
Never drain a battery completely. The harder a battery has to work, the shorter its life cycle.
Do not leave your batteries at a low charge for prolonged periods of time. Always charge a flat/discharged battery as soon as possible.
Storage And Maintenance
Always store your batteries fully charged.
Always store your mobility batteries in a cool, dry place. Avoid storing them in conditions with extreme temperature fluctuations.
Never store batteries in airtight spaces.
If you're planning to store your mobility device for more than 2 weeks, fully charge the batteries then disconnect them prior to storage.
Check on stored batteries at least once a month and recharge them as needed.
Gel and AGM batteries can hold a charge for up to 6 months. However, always charge your batteries once you take them out of storage and before using them.
If you experience any performance issues with stored batteries, contact our trained technicians.
Safety
Exercise extreme caution and remove all jewellery when handling batteries with exposed terminals. Contact between the terminals and a tool, watch, bracelet, ring, etc, can cause electrical shock, sparking/smoking, fire, and even explosions
Wash your hands after handling any batteries or accessories made of lead or lead compounds. These compounds can cause cancer, birth defects, and reproductive issues.
Batteries can cause explosive/combustible gases. Always handle your batteries away from sparks, flames, and cigarettes.
Never attempt to open battery vents.
Always wear safety goggles and a face shield when handling mobility batteries.
Old batteries are considered hazardous material and should never be discarded in the trash. Take any old batteries to us or an approved agency for recycling.
Mobility Battery FAQs
Do mobility batteries have a break-in period?
Yes. Most batteries need to be cycled (discharged and recharged) a few times in order for them to reach their peak performance and longevity. Gel batteries will generally offer compromised initial capacity over the first 15-20 cycles.
How often should I charge my mobility batteries?
Daily. We recommend using your mobility device daily and recharging your batteries every night for at least 8 hours.
What if I do not use my mobility device daily?
If you use your mobility scooter less than once a week, charge its batteries at least once a week for a minimum of 8 hours.
Is it possible to overcharge batteries?
No. Today's smart chargers automatically turn off once a battery is fully charged.
I don't know whether my mobility device uses gel or lead-acid batteries?
As a general rule of thumb, most power wheelchairs use gel batteries and most mobility scooters use lead-acid batteries. However, always consult your manual or contact us to be sure.
How long does it take to fully charge a mobility battery?
Depending on the charge of your battery, this can take up to a maximum of 8 to 12 hours.
Will I ever need to replace my batteries?
Yes. While most batteries from respected manufacturers should last at least 2 to 3 years, some may need replacing after 12 months. If you're unsure about whether your batteries need replacing, contact us and ask to speak to one of our technicians.
Tags:
batteries
battery
charging
powerchair
scooter