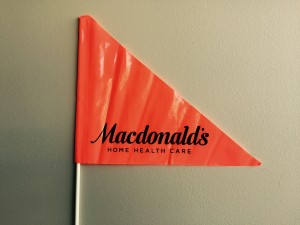 * All prices subject to change.
Trying to decide between a power wheelchair and a mobility scooter? Click to learn more about each and how you can choose which one is right for you!
At Macdonald's Home Health Care we promote a safety first attitude. That's why you get a free safety flag and backback with every scooter you purchase at Macdonald's Home Health Care. Check out our scooter sale page for more details.