Air and Powered Mattresses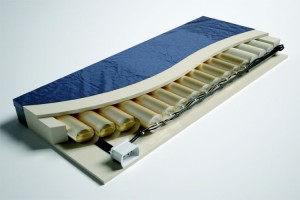 * All prices subject to change.
Joerns P.R.O. Matt Plus
From $2867
The P.R.O. Matt® Plus is a non-powered mattress replacement system featuring our Pressure Redistribution Optimization (P.R.O.) Technology. With the addition of an optional control unit, the mattress provides powered immersion or alternating pressure therapy, allowing facilities to use one mattress for both pressure ulcer prevention and treatment.
The unique P.R.O. Technology design requires no adjustments or manual inflation. The mattress features a sophisticated internal hosing and valve system that is invisible to the caregiver and patient, but enables the surface to automatically adjust to each patient's weight and body profile.
CLINICAL INDICATIONS:
P.R.O. Matt Plus is a reactive surface that allows the provision of optimal interface pressures through controlled air cell inflation for at-risk patients in the prevention and treatment of Stage I and II pressure ulcers, and treatment of uncomplicated Stage III and IV ulcers in patients with multiple turning surfaces. For Stage III and/or Stage IV treatment, care staff should be able to position the patient off of the pressure wound in at least 2 positions.
Through the addition of the optional pump, the P.R.O. Matt Plus becomes an active surface with alternating pressure that adds the benefit of cyclic offloading for advanced treatment of uncomplicated Stage III or IV pressure ulcers for patients where such therapy may improve pressure redistribution and circulation. In all cases, Joerns clinical indications are guidelines and should be taken only as recommendations for consideration during individual patient assessment by the clinician.
FEATURES:
Four-zoned system (head, shoulder, torso and foot) inner air core automatically adjusts to each patient's body profile and weight
P.R.O. Technology valve maintains optimal air pressures in each therapy zone for superior pressure redistribution regardless of patient weight and profile
One-inch viscoelastic topper enhances pressure redistribution and patient comfort
Optional raised perimeter available
Surrounding firm perimeter provides stability during patient care and contributes to patient safety by eliminating gaps between frames and siderails
Therapy pad with these unique qualities:

Fluid proof and stain resistant
Low friction and low shear surface
Zippered construction
Optional ES2 Control Unit:
Convert your P.R.O. Matt Plus to alternating pressure therapy to enhance patient comfort and wound healing
Three alternating pressure zones, including the delicate heel section for optimal pressure redistribution
Three modes of operation: Autofirm, Powered (static) and Alternating
Autofirm assists patients and caregivers during patient transfer and treatment
Powered control settings for eight levels to maximize patient compliance and promote healing
Alternating cycle times options of 5, 10 and 15 minutes
Closed loop control system eliminates concerns of changes in mattress interface pressure due to patient repositioning and ambient temperature changes
SPECIFICATIONS:
Four-zone system: head, shoulder, torso, foot
Width: 36″ or 42″
Length: 80″ or 84″
Height: 7″
Maximum weight capacity: 500 lbs.
Flammability Standards: meets fire codes CA 117, CA 129, 16 CFR 1633 and BFD IX-11
ES2 CONTROL UNIT SPECIFICATIONS:
Width: 7.5″
Height: 12.25″
Depth: 5.5″
Weight: 7 lbs.
120V AC, 60 Hz
Installation and Delivery Pricing
Anything that needs to be installed can be done by our trained technicians and installers. Have us do the work for you!
Installation and Delivery Zone Table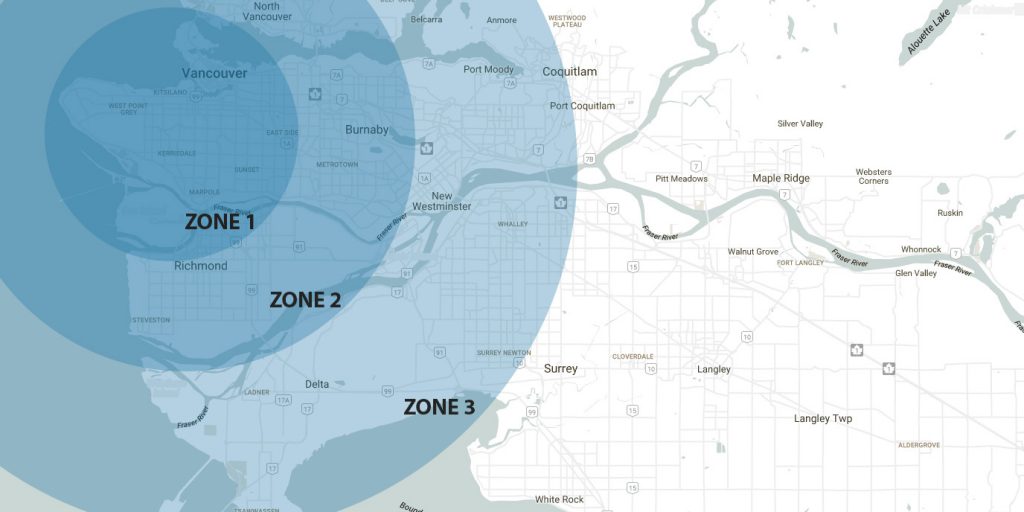 We offer a range of different services to suit your home health care needs. Everything we sell on our site comes with installation and delivery; a quality service given by our team of trained technicians and installers.
We install everything we sell. Have us do the work for you; our highly trained technicians and installers can install your equipment when you need it and where you want it.
If you're not sure which product will fit into your home, our trained staff can bring multiple options to your home so that you can select the best one.
Pricing
Installation Rates
| | |
| --- | --- |
| Setup by a Macdonald's Trained Technician or Installer | Call out Rate |
| Zone 1 | $75 |
| Zone 2 | $85 |
| Zone 3 | $105 |
| Zone 4 | $125 |
| | |
| --- | --- |
| Basic set up* | $20 |
| Standard set up** | $50 |
| Set up and training*** | $75 |
*Basic Setup includes delivery and setup to client specifications of equipment not requiring installation. eg. bath seat, bath transfer bench.
**Standard Setup includes anything that requires installation or removal. eg. handheld shower, bolt-on toilet seats, removing toilet seat bolts, removing shower doors.
***Set up and training includes items like patient lifts, Roho mattresses, low air loss mattresses. Products that require training time.
Our Rehab Store at 148 West 6th Ave has a showroom for larger mobility devices, a workshop, and our talented staff to help you with questions or repairs. Come to the Rehab Store if, for example, you're looking to try out a wheelchair, scooter, lifts, or get repairs on a mobility device.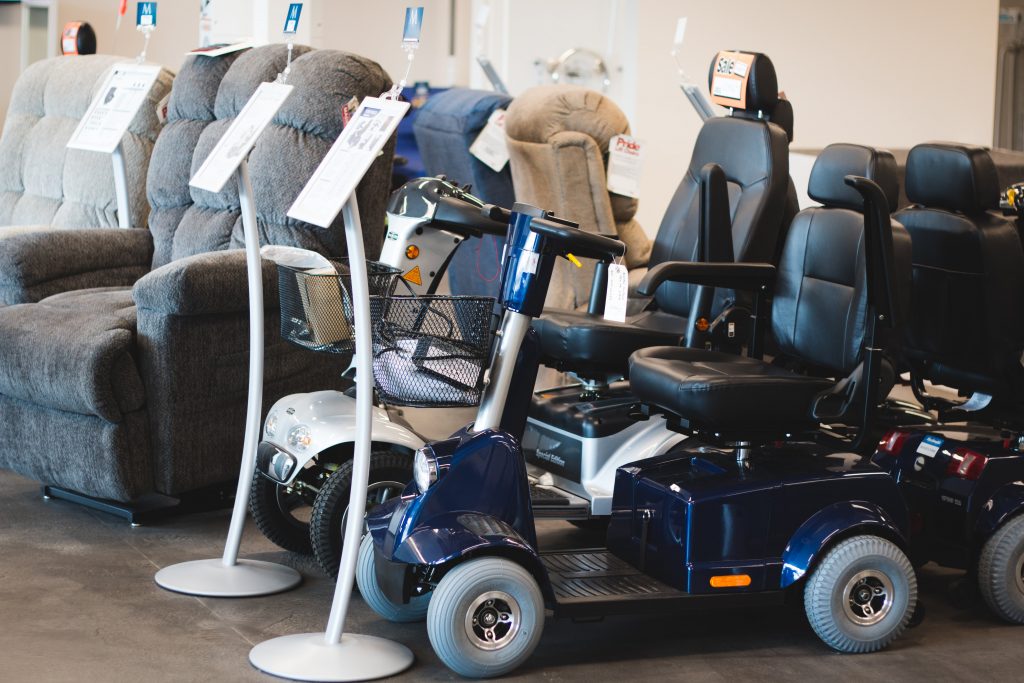 Store hours:
Macdonald's HHC Rehab Store –  148 West 6th Ave
Monday to Friday,  8 a.m. – 5 p.m.
Closed on Holidays and weekends