April Newsletter
April 6, 2016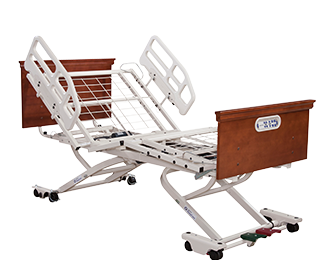 Don't forget our Blog series!

Now that spring break is behind us, let's get back to the learning!

10 Inexpensive Gadgets as Aids to Daily Living

MHHC's Guide to Mobility Scooters

MHHC's Guide to Choosing the Right Manual Wheelchair

A Guide to Disability and Healthcare Funding in BC

---

Come visit us on April 13th to review the lineup of Joerns Healthcare products, including the Easy Care Bed!

---

Did you miss ISS? Check out some of the highlights!


---

Interested in scooter training?

Systematic, Comprehensive, One-to-One Training (SCOOT) is a research project aimed at investigating the impact of a six week scooter training program tailored to individual users.

---

Walk to Okinawa

The Walk to Okinawa is a community based event simulating a trek from Vancouver to Okinawa Japan. Why Okinawa? It has earned the distinction of being the residence of the world's longest living population!

Physical activity is one of the pillars of a healthy and balanced life and this walk seeks to encourage an active and healthy lifestyle by getting Vancouver seniors walking!

Check out the website to find out more and register to get your free pedometer!

---

5 Zone Mattress Blowout – $100

SRP of $495 reduced to $100!
Deluxe, horizontal, cross-cut, foam mattress provides comfort, support and pressure redistribution over five different pressure zones.
210 denier nylon cover reduces friction and shear, and is water resistant and vapor permeable.
This replacement mattress does not add height to bed, facilitating transfers.
Better comfort, compliance, durability and pressure redistribution than innerspring mattresses allows for improved patient satisfaction.
Non skid bottom for patient safety

---

Looking for a deal?

Just a reminder that our demo equipment list is always being updated. Please visit our demo sale page to see what's available or contact us if you need something you don't see listed. We are always adding new products to the page so keep checking back to see what's new!

---

Monthly Learning Corner

This month we're featuring an update from Sunrise Medical so that you can see some of the upgrades available on the newest R-Net Advanced Colour Joystick Module:

Our Facebook Page is full of educational offerings so check often to keep up with the latest articles and informational offerings.

Check out our Bathtub Cut Outs!

Home2stay is very excited to be installing tub cut outs as a great alternative to a complete bathroom remodel. The work can be completed in half a day starting at $1100.
Copyright © *|CURRENT_YEAR|* *|LIST:COMPANY|*, All rights reserved.
*|IFNOT:ARCHIVE_PAGE|* *|LIST:DESCRIPTION|*
Our mailing address is:
*|HTML:LIST_ADDRESS_HTML|**|END:IF|*

*|IF:REWARDS|* *|HTML:REWARDS|* *|END:IF|*