Lightweight Folding Wheelchairs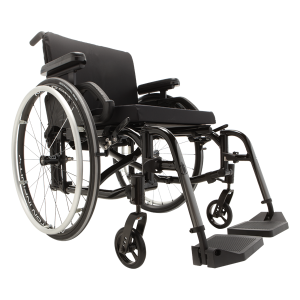 Helio A7 Wheelchair
From $2295
Motion Composites' innovative technology has breathed new life into a lightweight, foldable, durable and adjustable wheelchair: the Helio.
Helio, the only ultra-light folding wheelchair in its class, gives a new meaning to mobility. The Helio innovation has been made possible thanks to its incorporation of Formula 1 and aerospace technologies.
The Helio design is based on lightweight composite materials. Every part of the Helio was designed with the three essential qualities of the ideal wheelchair in mind: performance, adaptability, and durability.
Lowered seat posts
Monocoque frame is stronger and lighter
C3 Crosspiece, which distributes weight evenly throughout the Helio frame
Ultra-light axle
The rear wheel adjustment offers a large range of positions to enhance the chair's rigidity
ISO Lock System works in combination with the lowered seat posts to eliminate any possible frame movement.
Light and easy to handle, like a rigid chair, yet practical due to its folding frame.
Evolve casters offer a simple way of adjusting the angle of the front wheels!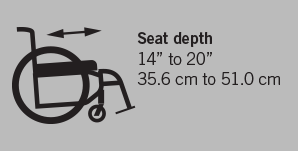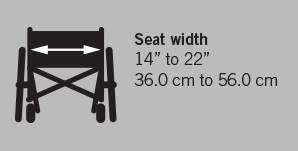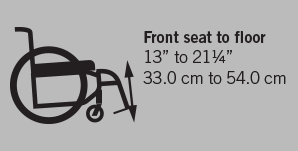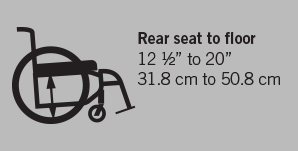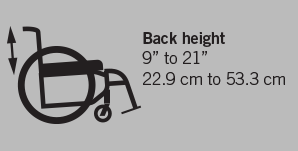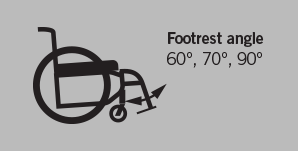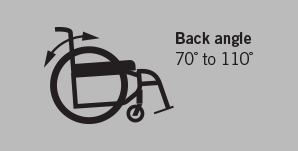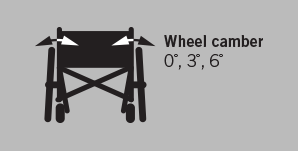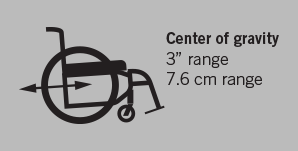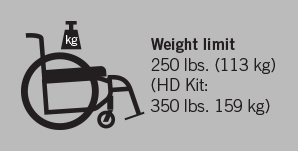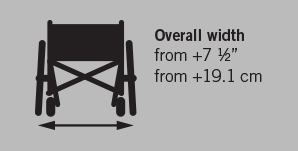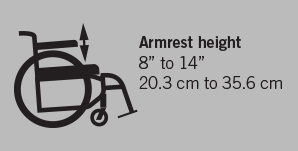 Ultralight Aluminum 7005 T6 — An aluminum alloy renowned for its high strength-to- weight ratio.

Rigid Unibody Frame — A unibody frame is much stronger and needs less maintenance than a standard two-part frame. It also reduces weight while maximizing propulsion efficiency.


Symmetrical Hydroformed Crossbrace 3D — Entirely symmetrical aluminum crossbrace for reduced torsion and better energy distribution throughout the frame.

Ultrarigid Folding System — High-precision tolerances and oversized pivot axles for best-in-class propulsion efficiency.

Forged Vertical Axleplate + — Offers the most precise rear wheel adjustability in the industry. The vertical mounting maximizes rigidity and responsiveness.

Evolve Caster Housing — Embedded inside the frame for rock-solid durability, the Evolve Caster Housing offers easy and precise infinite adjustments.

Flip-back Convertible Armrest — Easy to adjust and made of composite materials for strength and reduced weight. The only armrest that converts from flip-back to single post without the use of tools.

Newton Accessories — Parts and accessories designed to be lighter, with improved functionality and awesome style.
Mobility aids are an essential element of senior health care. Here, we take an in-depth look at mobility aids, and highlight some of the aspects you should consider when choosing the perfect fitting wheelchair.
Mid-wheel drive power chairs are aligned with your center of gravity, giving you a very sturdy ride. The drive wheels are typically located directly under the user, and equal parts of the rest of the chair are in front of, and behind your body, which improves balance. Let's take a look at some of the best mid-wheel drive power wheelchairs we carry.
Since 2008 a Montreal-based company called Motion Composites has been innovating the wheelchair industry by producing a line of high quality, extremely maneuverable and lightweight wheelchairs that are the finest in their class; and it all started with a project in college. Co-founders Eric Simoneau and David Gingras produced the first of their now famous […]