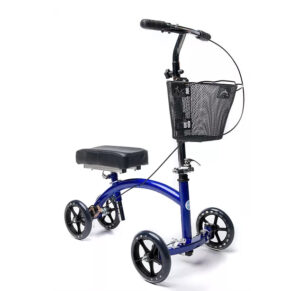 * All prices subject to change.
Knee Scooter / Walker
After suffering an injury to and/or recovering from lower leg, ankle, or foot surgery, typically you'd be sentenced to several weeks or longer of non-weight bearing misery on crutches. With the introduction of knee walkers and knee scooters, you now have the ability to Change Your Outcome – experiencing life on your terms rather than being limited by crutches.
Being sentenced to crutches makes normal everyday activities painful, dangerous, and in many cases impossible. KneeRover® products enable you to safely get back in action – at home, at work and recreationally. There are many things Knee Walkers make it easy to do that would be difficult or impossible to accomplish with crutches:
Carry your breakfast or coffee to the table
Work standing up with 2 hands-free
Walk the dog
Shop at the mall
Prepare dinner & clean the house
Keep up with your children
Go on a dream vacation with lots of walking
Walk down the aisle
Have fun at a park – off-road
Colour: Blue (KC-06)
Innovative automotive style tie rod steering, for maximum stability and improved safety
Features a removable front axle for ease of storage and portability
Rear disc brakes for smooth, more consistent braking
Product Weight: Only 20 lbs
Weight Capacity: 300 lbs​
Tires: 7.5″ Solid Polyurethane Rubber Wheels (Non- Marking) w/ Shock-Absorbing Sealed Windows
Overall Length w/ Basket: 32″ (29″ without basket)
Overall Height w/ handlebar in lowest position: 37″
Overall Height w/ handlebar in highest position: 45″
Overall Height w/ handlebar folded and seat removed: 19″
Handlebar Adjusted Height Range: 37″ – 45″
3.5″ Contoured Knee Support Adjusted Height Range: 17″ – 22.5″
Knee pad dimensions: 6.5″ wide x 12.5″ length
Front Axle Width: 19″
Stopping: Rear Disc Brakes
Installation and Delivery Pricing
Anything that needs to be installed can be done by our trained technicians and installers. Have us do the work for you!
Installation and Delivery Zone Table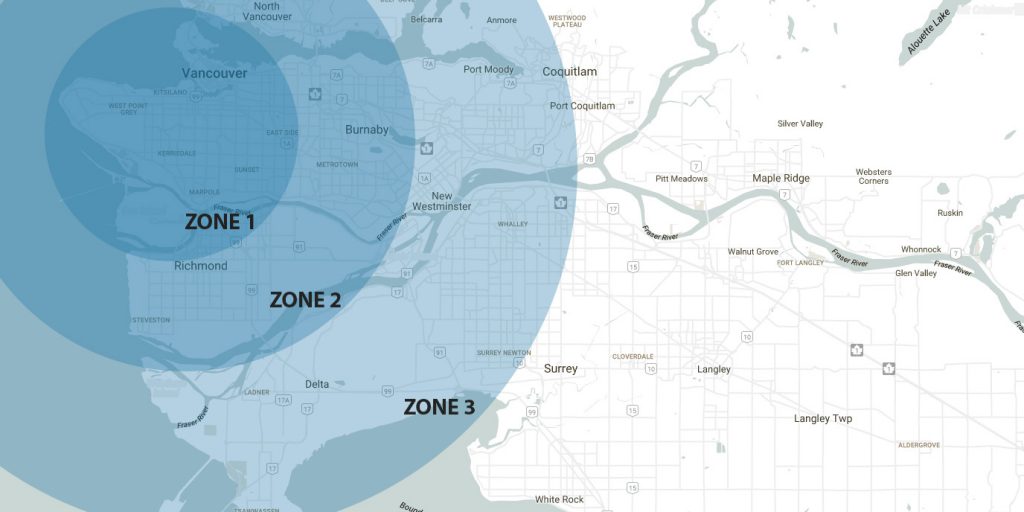 We offer a range of different services to suit your home health care needs. Everything we sell on our site comes with installation and delivery; a quality service given by our team of trained technicians and installers.
We install everything we sell. Have us do the work for you; our highly trained technicians and installers can install your equipment when you need it and where you want it.
If you're not sure which product will fit into your home, our trained staff can bring multiple options to your home so that you can select the best one.
Pricing
Installation Rates
| | |
| --- | --- |
| Setup by a Macdonald's Trained Technician or Installer | Call out Rate |
| Zone 1 | $75 |
| Zone 2 | $85 |
| Zone 3 | $105 |
| Zone 4 | $125 |
| | |
| --- | --- |
| Basic set up* | $20 |
| Standard set up** | $50 |
| Set up and training*** | $75 |
*Basic Setup includes delivery and setup to client specifications of equipment not requiring installation. eg. bath seat, bath transfer bench.
**Standard Setup includes anything that requires installation or removal. eg. handheld shower, bolt-on toilet seats, removing toilet seat bolts, removing shower doors.
***Set up and training includes items like patient lifts, Roho mattresses, low air loss mattresses. Products that require training time.
Our Rehab Store at 148 West 6th Ave has a showroom for larger mobility devices, a workshop, and our talented staff to help you with questions or repairs. Come to the Rehab Store if, for example, you're looking to try out a wheelchair, scooter, lifts, or get repairs on a mobility device.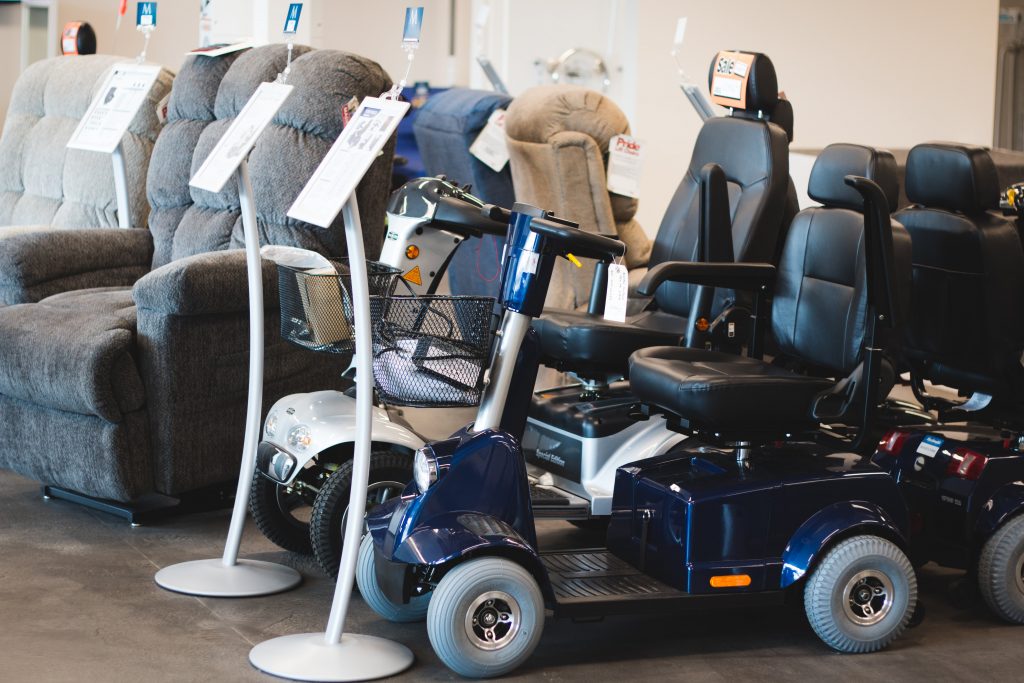 Store hours:
Macdonald's HHC Rehab Store –  148 West 6th Ave
Monday to Friday,  8 a.m. – 5 p.m.
Closed on Holidays and weekends
Here MacDonalds HHC, we take medical health care products and aids to daily living very seriously. Read on to see our top 10 list of gadgets designed to help seniors age in place.
Since 2008 a Montreal-based company called Motion Composites has been innovating the wheelchair industry by producing a line of high quality, extremely maneuverable and lightweight wheelchairs that are the finest in their class; and it all started with a project in college. Co-founders Eric Simoneau and David Gingras produced the first of their now famous […]
2015 Rehab Equipment Expo Details